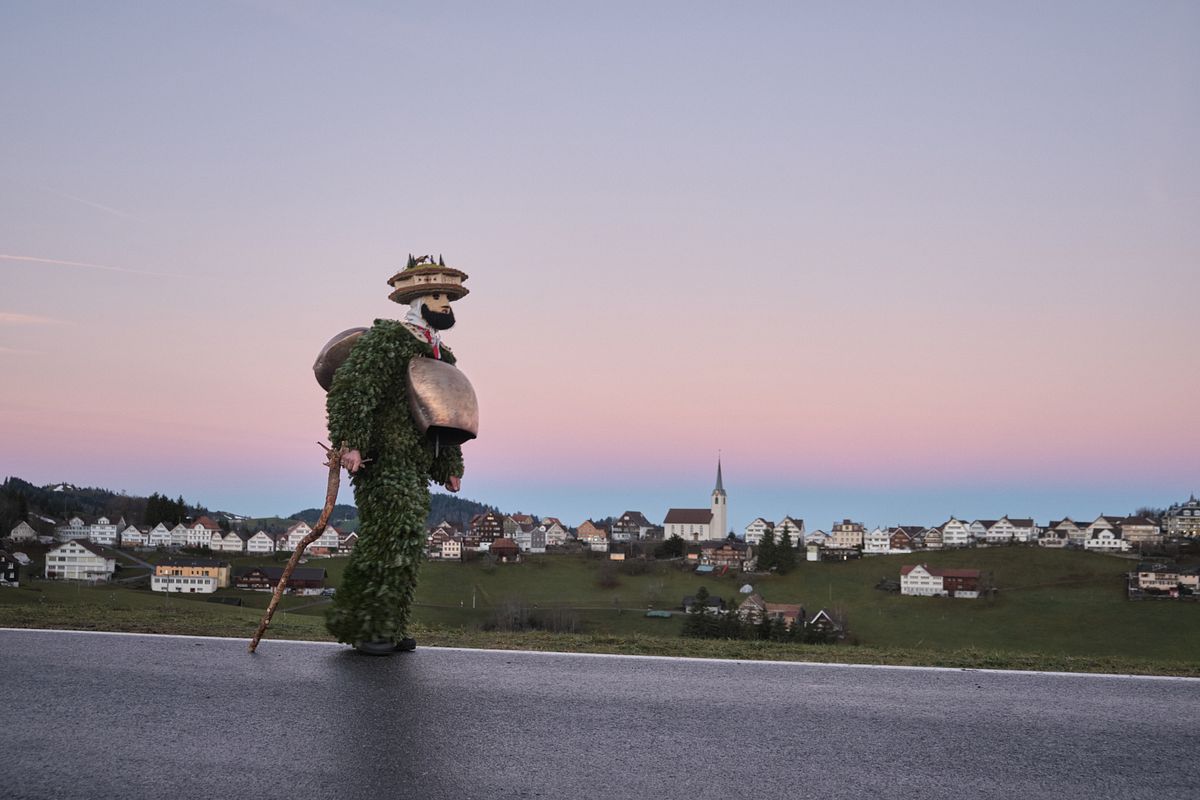 What a magical way of saying goodbye to the old year and starting the new one! I spent New Year's Eve in the idyllic hamlet of Schwellbrunn in the canton of Appenzell in the Swiss Alps, documenting an old, mysterious and utterly fascinating local New Year's custom called "Silvesterklausen". It is hardly possible to do justice to such a fulfilling experience for eyes, ears and soul with pictures or words, but nevertheless I would like to convey at least an impression of it to you here.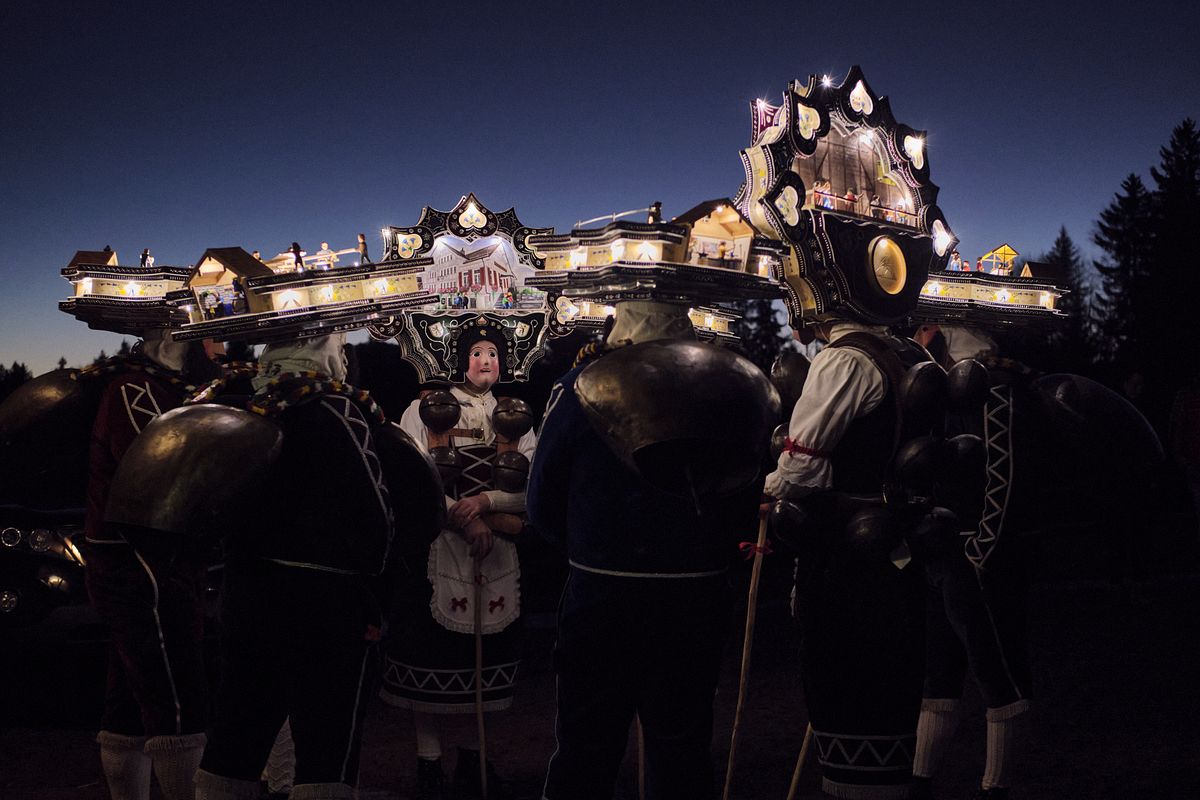 Despite having grown up very close to the canton of Appenzell and having spent many a happy summer day scrambling around in its picturesque mountains, I knew virtually nothing about this old custom but that it takes place on New Year's Eve, involves yodelling and elaborate traditional costumes. At the BnB where we were staying for the night, our hosts told us that several groups of Mummers, referred to as "Silvesterkläuse" (which loosely translates to "New Year's Eve Santas") start roaming the hills and meadows from farm to farm before dawn already, and no one knows exactly when they will appear where. "You will hear them", they simply told us, "just follow the sound". 
So we went to bed full of anticipation, and sure enough, around 4 a.m., when it was still pitch dark outside, we were awakened by the distant sound of bells that drifted into the room through the open window, and when we peered outside, we could make out some dots of light and strange silhouettes moving across the meadow on the opposite slope. Too excited to go back to sleep, we got dressed in a hurry, went outside and followed the sound of the bells in the dark (the lights were strangely gone again), and when we rounded the corner of an old farmhouse, we walked right into the most breathtaking scene: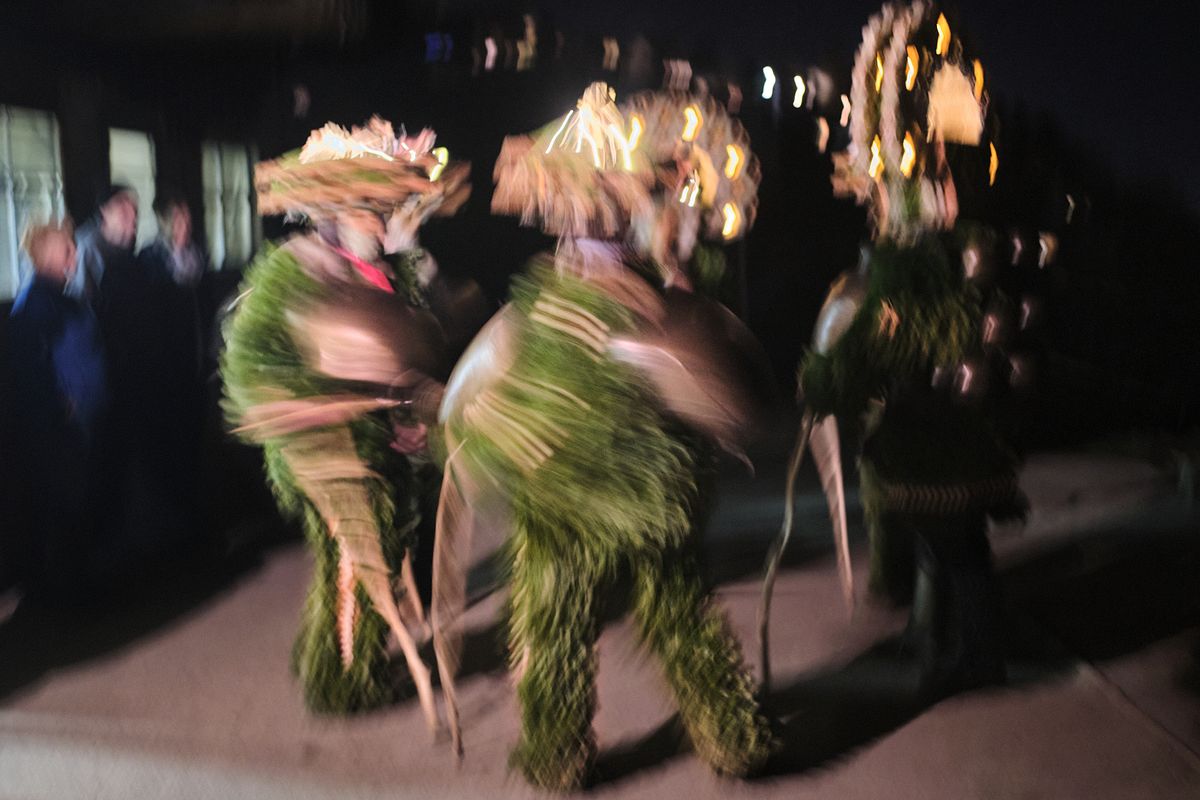 A group of what looked like tree men, clad in fir branches, wearing wooden masks and beautifully crafted headdresses and carrying bells on their backs, stood in a circle, yodelling so softly and beautifully that we got goosebumps. The farmers family stood listening so intently and in such awe that it was beautiful to behold, and when the tree men (or Silvesterkläuse) stopped singing, the farmer's wife offered each of them a few sips of wine from a large jug. The tree men then did one last yodel, wished everyone a blessed New Year and good health for both the farmers and their cattle, and finally, they performed some sort of dance, turning and shaking their bells, before one after the other broke off at a run, getting swallowed by the darkness again, as if the whole thing had never happened at all.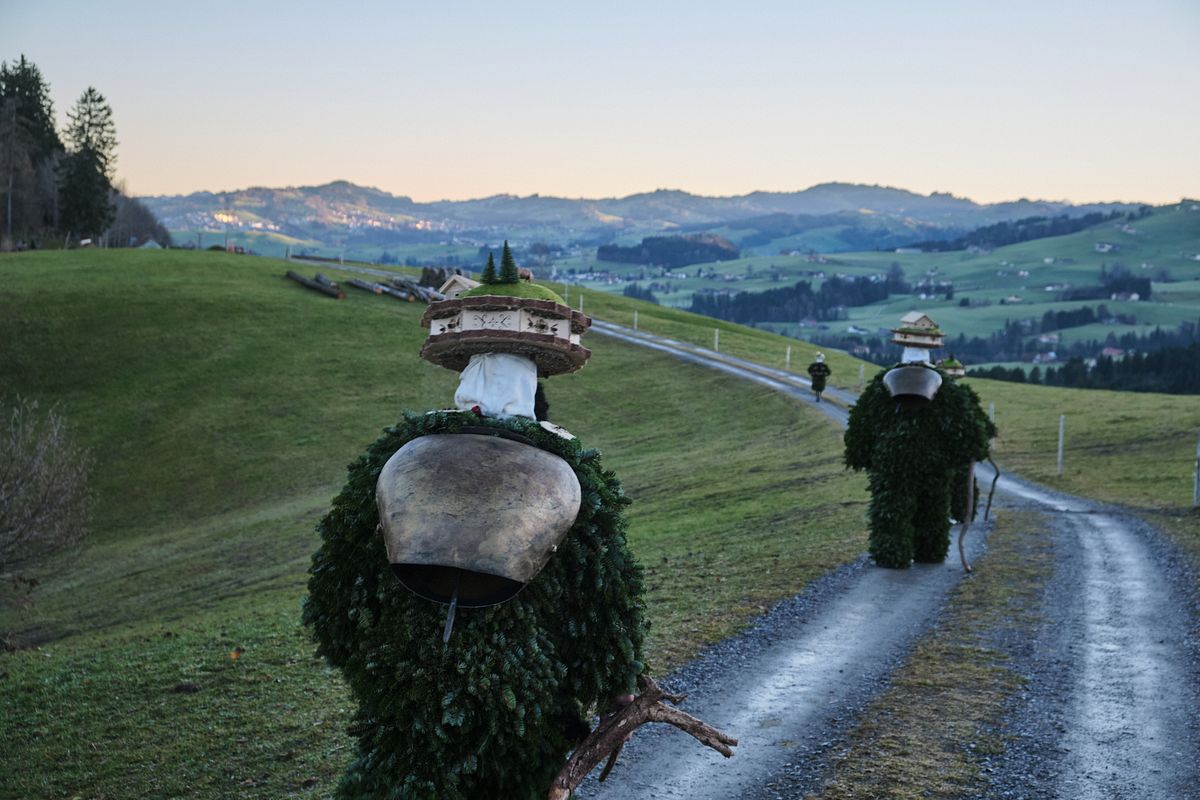 We later learned that there are three types of Silvesterkläuse mummers: the beautiful (schöni Chläus), the wild (wüeschti Chläus) and the natural (Naturchläus) ones; We had just seen a group of nature mummers - and we had lost track of them just as suddenly as we had found them. What we had just experienced was so mystical that it felt like a dream, the boundaries of real and surreal just seemed to blur, and this feeling was intensified by the fact that in the meantime, the faint sound of bells and soft singing seemed to be coming from all directions. What was echo and what was real? From the bottom of the valley where we were standing, it was difficult to judge.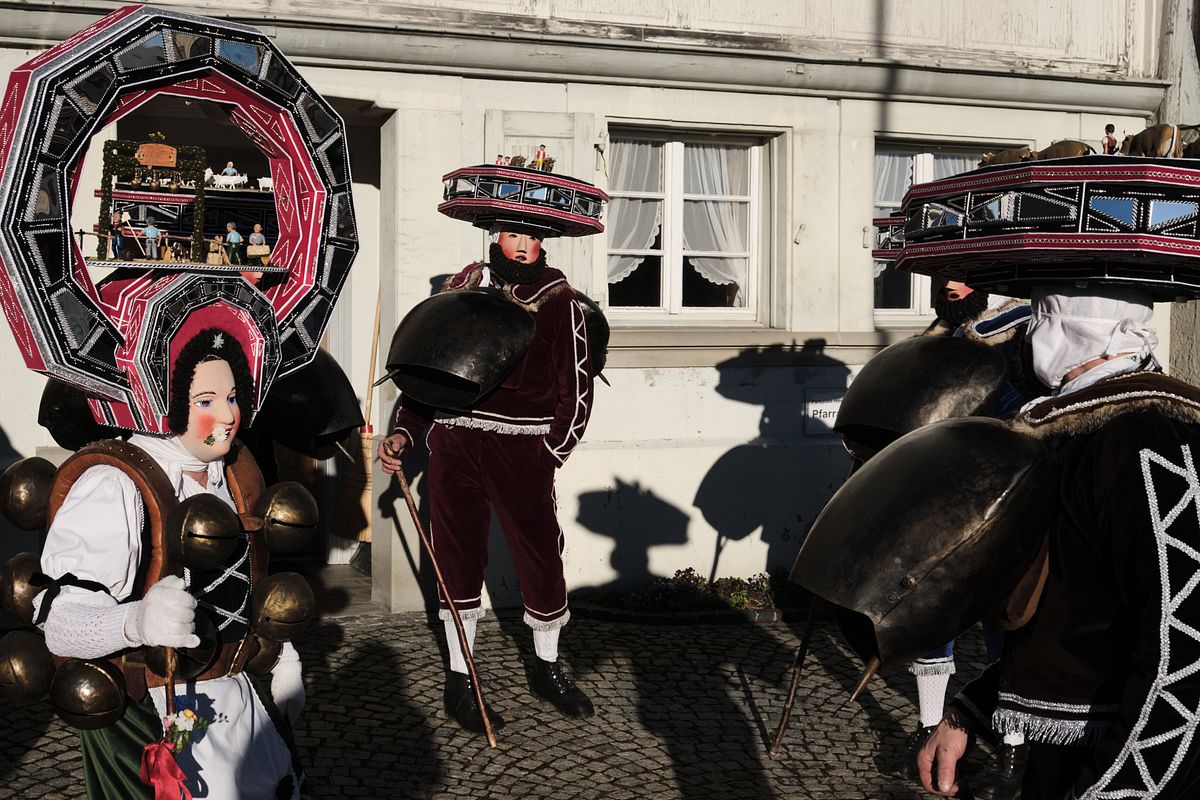 We found the next group of Silvesterchläuse by a barn perched on a hilltop. They were beautiful mummers, wearing colourful velvet pants and vests, white knit socks, and large, artfully crafted hats with carvings and miniature figures depicting rural life on them. They performed the same ritual of yodeling, dancing and proclaiming New Year's wishes, and in return received wine from the residents of the farm. And thus it went on: from dawn until late at night, groups of beautiful and natural Silvesterkläuse wandered from farm to farm and eventually also into the village, where, by noon, its inhabitants were lining the only road that runs through the hamlet, watching the spectacle. Innkeepers would come outside, listen to the singing, attend to the Silvesterkläuse in a proud, fatherly way, offer them to drink, and sometimes even join in on a yodel. Never before in Switzerland had I felt the mystique of old folk traditions and such a strong sense of belonging among the people more than on this New Year's Eve.